Welcome to our website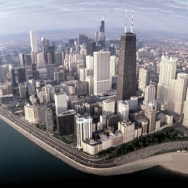 The Chicago Skyliners was founded as an independent alliance with the national "Retired United Airlines Employee Association" known as RUAEA. There is a link below that will take you to their website.
The purpose of our organization is to foster continued friendship between retirees as well as retirees and active employees in the Chicago area. We strive to keep current on issues of mutual interest by sharing UAL information.
The affairs and activities of the Skyliners are administered by a sixteen member volunteer planning committee. Activities are organized by a subcommittee formed by members of the planning committee.
2016 was another busy and exciting year for the Skyliners. The four luncheons were well attended. Both retirees and active employee, who have been a part of our organization since 2013, enjoyed the camaraderie of sharing time together. Our website is being used to reach more of our membership online, easing communication.
The Mainliner Club of Chicago, which is part of United Airlines, invites our members to participate in their events. Examples were the Marvel Universe Live show at the Allstate Arena, a baseball outing with the Schaumburg Bloomers as well as an interactive theater show "WE Gotta Bingo".
Numerous activities are held throughout the year. There are two monthly breakfasts:
- Northside: 8:30 AM, second Wednesday of each month, at Elly's Restaurant, 372 E. Golf Road, Arlington Heights
- Southside: 9:30 AM, last Tuesday of each month, Jedi's Restaurant, 9266 S. Cicero, Oak Lawn
There are also four delightful luncheons held in the Spring, Summer (Hawaiian Picnic Theme), Fall and Winter (Christmas Theme). We usually have a Cub's outing during the season.
Come join the Chicago Skyliners and share in the camaraderie, friendship and actives with your fellow retirees and employees.
2017 Holiday Luncheon Flyer

Photos from the 2017 Fall Luncheon Picnic
Photos from the 2017 Summer Picnic
Flying Together launches new travel tab
Photos from the 2017 Spring Luncheon
Photos from the 2016 Holiday Luncheon
Photos from the 2016 Fall Luncheon
Photos from the 2016 Summer Picnic
Photos from the June 16, 2016 Willis Tower Tour
Photos from the April 26, 2016 Willis Tower Tour
Photos from the 2016 Spring Luncheon
Photos from past Chicago Skyliners Events
You can download the latest FREE Adobe PDF reader here >>

84,071 page views from 55,851 visitors in 2016