Welcome to our website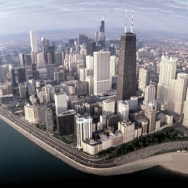 We are excited to roll out our plans for 2018 and hope that you will join us. Join us for a monthly breakfast gathering, or a quarterly luncheon banquet including entertainment, or for a trip to see the Cubs play at Wrigley Field, or a behind the scenes tour of ORD, or for a trip to Cleveland in September to attend the RUAEA Convention. Check out our upcoming events.
As a bonus, Skyliner members receive insider invitations to the Mainliner Club of Chicago events such as the Flower and Garden show at Navy Pier, the Crosstown Classic (Cubs vs White Sox game) or even some Chicago theatre performances. All tickets are offered to us at discount prices.
We invite you to join us for all of the Skyliner fun and friendship in 2018. Please join Skyliners, This is Where United Friendships Reunite.
See the RUAEA Website for information about our national organization, the Retired United Airlines Employees Association (RUAEA).

Photos from the 2018 Summer Picnic

Chicago Cubs Flyer - August 29, 2018

Cubs Game - Wrigley Field Express Bus Schedule

It's Here! The NEW Flying Together!!

Cleveland Convention 2018 Update
Photos from the 2018 Spring Luncheon
Photos from the 2017 Holiday Luncheon
Photos from the 2017 Fall Luncheon Picnic
Photos from the 2017 Summer Picnic
Photos from the 2017 Spring Luncheon
Photos from past Chicago Skyliners Events
You can download the latest FREE Adobe PDF reader here >>